Dr. Richard Cicala, D.C., CFMP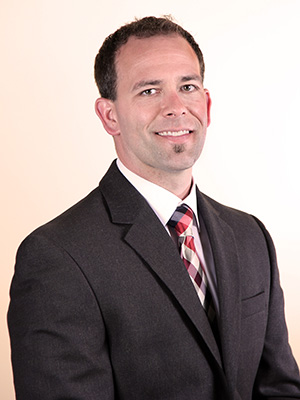 Dr. Richard Cicala is committed to providing the best chiropractic care and Functional Medicine treatments to anyone in need. He attended Palmer College of Chiropractic in Davenport, Iowa. On his way to obtaining a Doctorate of Chiropractic degree, Dr. Cicala was recognized with several awards and honors. While at Palmer, Dr. Cicala was selected to be a part of a Chiropractic Mission trip to Brazil. During this trip the group ended up adjusting around two thousand people in a 10 day stay. In 2020, Dr. Cicala received his Certified Functional Medicine Practitioner certification from Functional Medicine University.
Upon graduation, Dr. Cicala interned here at Balanced Living Chiropractic under the direction of Dr. John Kowalczyk. After the internship, Dr. Kowalczyk and Dr. Cicala continued to work together for a year when Dr. Kowalczyk decided to focus on his second practice in Midland, MI and sold the practice to Dr. Cicala.
Dr. Cicala is a chiropractor that specializes in the NUCCA / Orthospinology / Activator procedures, a well-researched chiropractic technique, which gently re-aligns the spine without any twisting, popping, or cracking. The NUCCA system is a painless and safe spinal correction that restores body balance and increases the body's natural healing ability. He also has added the Blueprint system to Neuropathy, weight loss and other functional medicine protocols which have helped tens of thousands of people across the country over the past 10 years.
Dr. Cicala was born and raised here in the metro-Detroit area and is proud to serve and bring this special procedure to the area. His passion for healing people with the NUCCA/Orthospinology/Activator procedure has led him to grow the practice quickly. Dr. Cicala was introduced to this technique when his own mother was struggling with multiple fibromyalgia type symptoms with no relief from any other modality. With just one adjustment his mother started to regain her life back and led him to share and treat thousands of patients to date. He is married to his beautiful wife Melanie and has three young children Kinsley, Langston and Kadience. He is very passionate about his work and wishes to touch thousands of lives over his career.
Check out Dr. Richard Cicala's Reviews